THE CREATION OF A LAS VEGAS LANDMARK
Las Vegas is known for taking the essence of other destinations, reproducing it in a postmodern fashion and making it as spectacular as the original—with it's own unique Las Vegas spin. That is exactly what was done when it came to recreating The Eiffel Tower structure at The Paris Hotel. After 5000 tons of welded steel and 300,000 rivets came together, at 541 feet, The Eiffel Tower Las Vegas was born. It took permission from the mayor of Paris to replicate the lighting, paint chips from the original tower to match the color here in Las Vegas and precision mathematics to reduce measurements to an exact half-scale replica. A few modern touches were utilized, such as the legs being made smoother than the original; those 300,000 rivets are actually just for show. But that, of course, in itself captures the spirit of Las Vegas!
At 10 p.m. on September 1,1999, legendary French actress Catherine Deneuve flipped the switch on The Eiffel Tower which was followed by a spectacular firework display, lighting up The Strip. The doors opened and this beautiful property of 2916 rooms, 295 suites The Eiffel Tower Restaurant came to life. As Chef Joho greeted the first guests off the elevator, our staff was primped and preened, eager to cook and serve. With the best dining views in Las Vegas, overlooking the famed Bellagio Hotel and Casino fountains, Chef Joho's updated French Classic cuisine took the city by storm. Now, after almost 17 years, Chef Joho is still greeting many of those original guests, who have gone on to become long-time regulars, and many of our original staff are still here, as eager to cook and serve as always!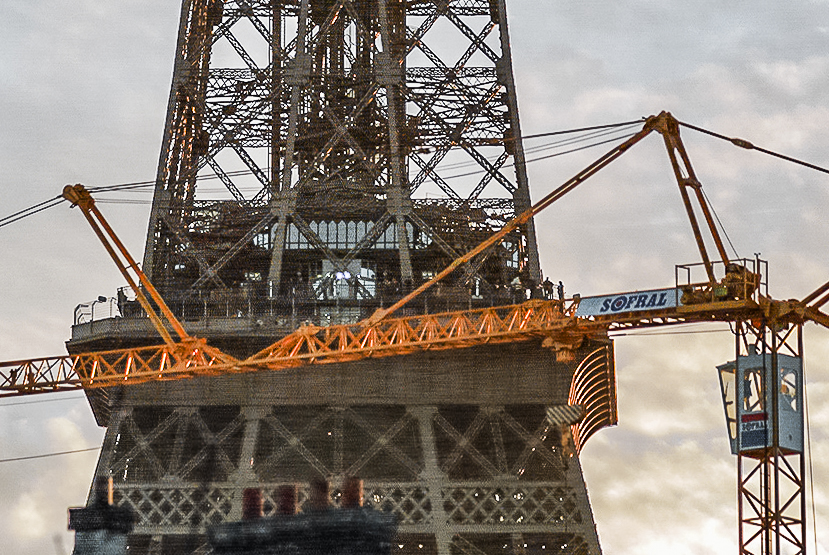 Tweet