Summertime In Las Vegas: Heirloom Tomatoes
Summertime is always a wonderful time in the kitchen. At Eiffel Tower Restaurant our chefs love the bright colors and fresh flavors that this season brings. One of our favorite ingredients is Heirloom tomatoes. You may wonder what makes an Heirloom tomato different from others. It is all about the seeds, which are passed down from season to season and used to grow new tomatoes every year. Farmers usually choose seeds from their finest tomatoes, or the tomatoes whose characteristics they want to consistently reproduce. Heirloom tomatoes are also open-pollenated, which means they are naturally pollenated by insects, birds and other plants. The final product can be a variety of colors, including green, orange, yellow and purple, but no matter the size, color, or shape, this beautiful fruit is juicy and dripping with intense flavor.
Eiffel Tower Restaurant showcases Heirloom Tomatoes with Fresh California Burrata, Basil Pistou, Toasted Pinenuts, Petite Arugula and Banyuls Vinaigrette. Burrata is also a great summer ingredient. Best described as a creamy fresh mozzarella, Burrata takes mozzarella to the next level with stringy fresh curd and cream. The combination of Heirloom tomatoes and Burrata with basil, pinenuts and Banyuls Vinaigrette creates the taste of summer in every bite. This dish will only be available for a couple of months, so call us now at 702-948-6937 to make your reservation. Bon Appetit!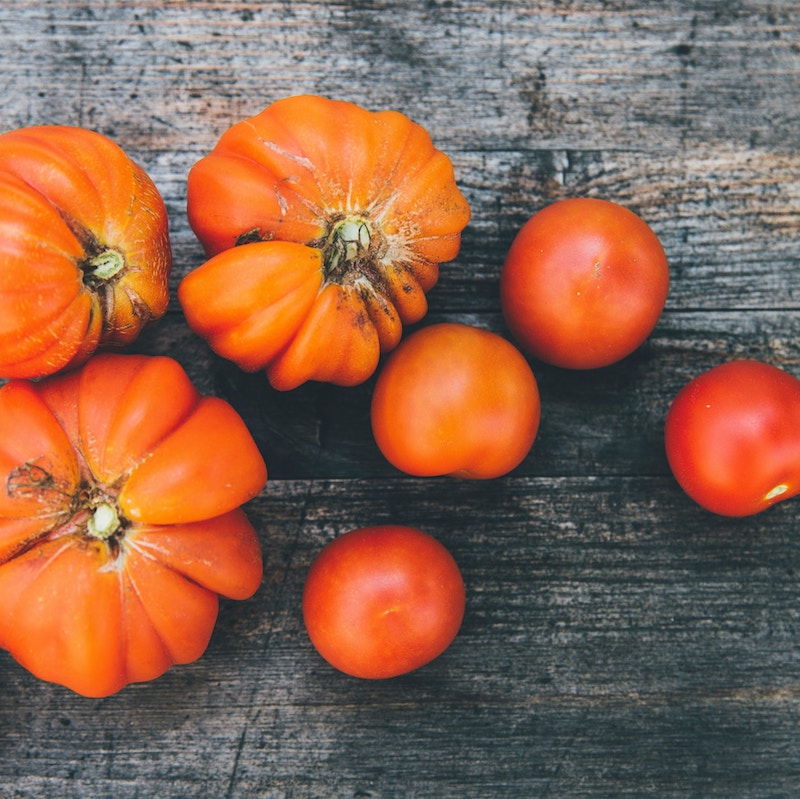 Tweet