TASTING NOTES FOR MINER FAMILY WINERY
On Tuesday, August 30, Eiffel Tower Restaurant will welcome Miner Family Winery for a fantastic wine tasting from 4 to 5:30 p.m.
This dynamic family-owned winery tucked along the eastern hills of the Oakville appellation in the heart of Napa Valley was founded in 1998 by Dave and Emily Miner. Miner Family Winery crafts reserve-style wines by sourcing fruit from Napa Valley and other specially selected California vineyards. Winemaker Stacy Vogel uses a combination of old world winemaking techniques and modern technology to make wines that reflect the unique characteristics of individual vineyards or "terroir" where specific varietals grow best. This fusion of superb vineyard sites and thoughtful winemaking allows Miner to deliver elegant, expressive wines.
Here is what you can expect!
Napa Chardonnay, 2013:Sourced from low-yielding vineyards in Napa Valley, our Chardonnay is characterized by crisp apple, ripe melon and citrus flavors gently balanced with toatsy French oak. Our winemaker uses a malolactic fermentation in moderation to retain the wine's bright acidity. More than a decade after Chardonnay put us on the map, this wine remains a classic.

Gary's Vineyard Pinot Noir, 2013:This 50 acre vineyard was planted in 1995 by friends and growers Gary Franscioni and Gary Pisoni along the terraces of the Santa Lucia mountain range, overlooking the Salinas River Valley. With plenty of lovely, rich tannins, this Pinot offers up flavors of dark red fruit, subtle oak and nutmeg-clove spice.

Oracle Cabernet Sauvignon Blend: Miner's flagship wine, a full-bodied, single vineyard red blend, grants a nod toward elegance for the 2012 vintage. This Bordeaux-style blend is silky, reserved and supremely balanced. Lush aromatics of raspberry and dark cherry with a hint of eucalyptus, The Oracle is decadent, but with finesse. Earthiness and layers of dried flowers and cocoa integrate harmoniously into a finely balanced marriage between tannin and acid, providing the structure that ensures, like all impeccable beauties, this wine is sure to age gracefully. Sitting above the fog line, Stagecoach Vineyard, located in the eastern hills of Napa Valley, enjoyed the advantage of long sunlight hours in 2012. Additionally, the afternoon winds that reached the higher elevations kept berries dry after late summer rains. The result: focused fruit that is reflected in the impeccably refined mountain-side wines.

Emily's Cuvee and Cabernet Sauvignon, 2013:Emily's is our eponymous offering in remembrance of Emily Miner, co-founder of Miner Family Winery. This blend is as expressive and elegant as our muse. We honor her by crafting a decadent and rich wine layered with aromas of black fruit and hints of mocha, espresso and toasted oak. Truly iconic Napa Valley for a truly iconic woman.
Cost is $40 per person and includes passed hors d'oeuvres. To make your reservation visit https://goo.gl/wj83RP or call 702-948-6937.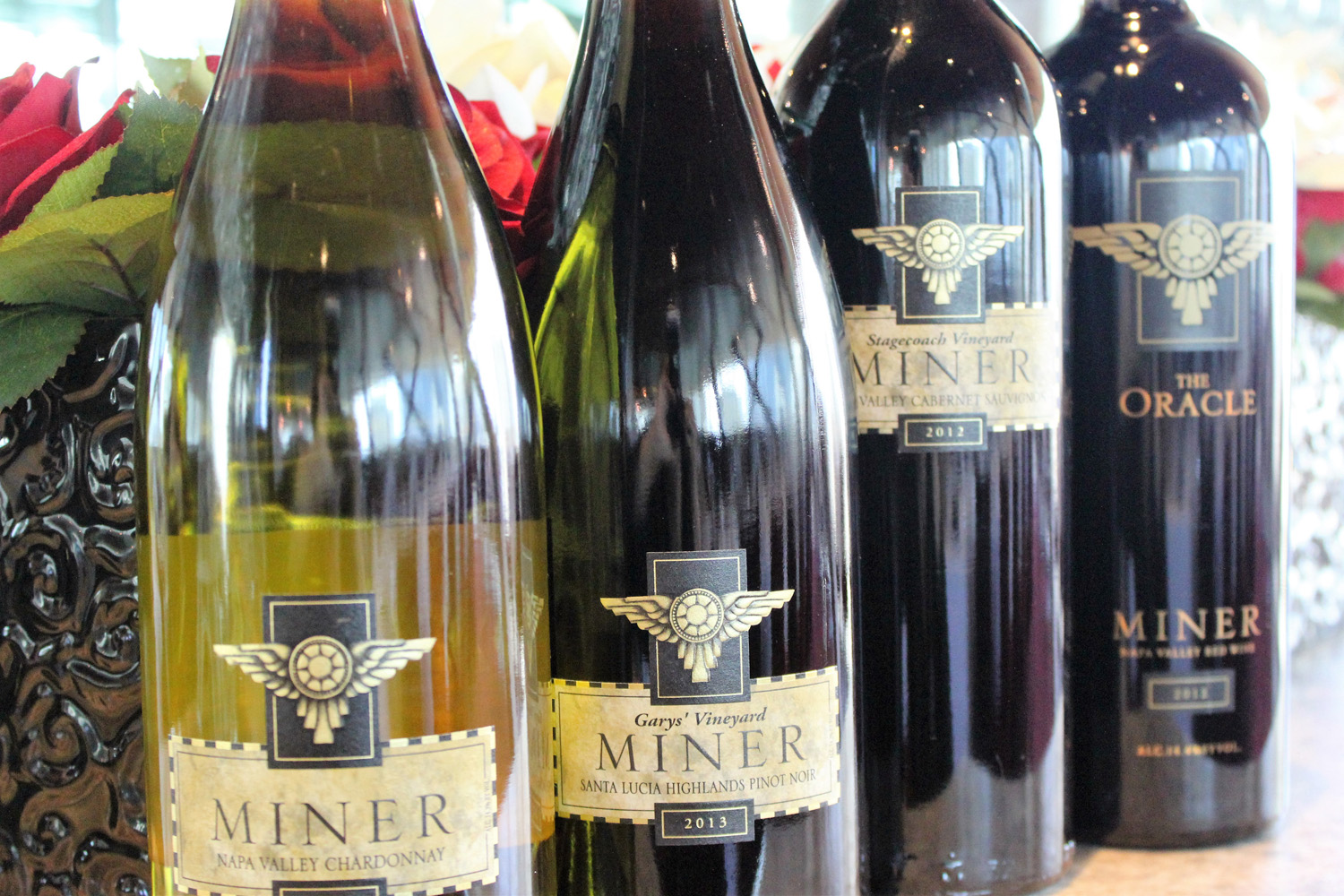 Tweet